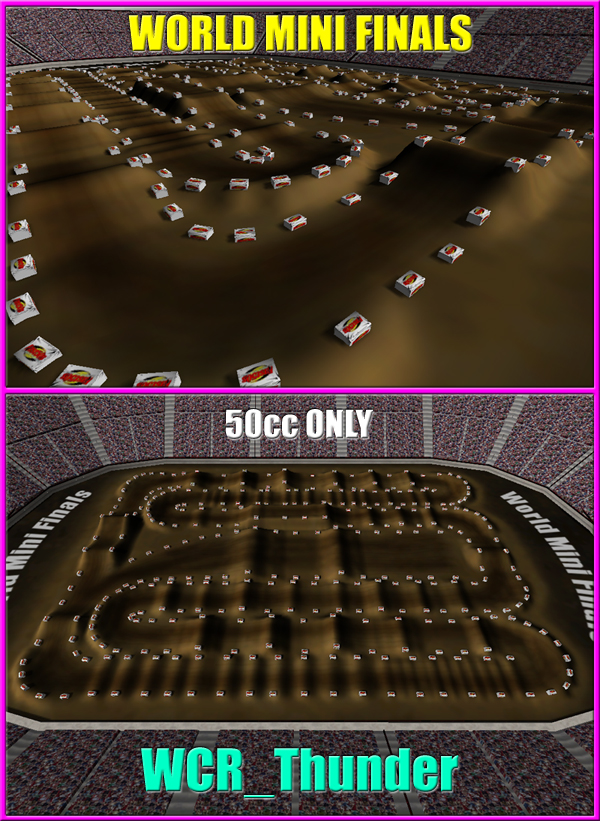 WCR_Thunder (Mar 15, 2007)
TRACK WILL BE FOUND UNDER NATIONALS

Well, I had this map lying around as an old Mcm2 track. Its pretty tight, so I thought it would make a good mini track for MVA, so I gave it a go, and it suits the minis perfectly! I had to remove the start gate, because it was too wide for the track, so i removed the floating finish gate aswell. The only thing i just couldn't get right was the A.I., they just can't handle the tight track, so forget a challenge from them. But should be great for online racing. Laptimes are around the 50 sec. mark. Anyway, give it a go, and please review, so I know if it was worth making, or if I can improve on anything. Thx - WCR_Thunder

DON'T FORGET TO SELECT 50CC!!!
Download for MX vs. ATV — or — Report broken link
Comments are being restored!
Want to help? Send coffee to tk_madmac