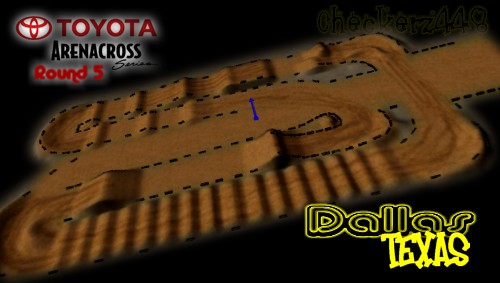 Checkerz448 (Jun 15, 2006)
Someone on one of the boards was asking about an Arenacross track. Here is something I had created awhile back, but never released it because I was going to play around some more and find a way to make it not cuttable. I sort of forgot about it, but when I saw that I figured I would up it as it is. The track is fun and plays nice for being a short AX track. It is not a REPLICA, it is inspired by the actual track because a few small changes were made to make it game friendly. Enjoy Round 5 of the Toyota AMA Arenacross series from Dallas, Texas. If you guys like this I am willing to create some more like it.
Download for MX vs. ATV — or — Report broken link
Comments are being restored!
Want to help? Send coffee to tk_madmac