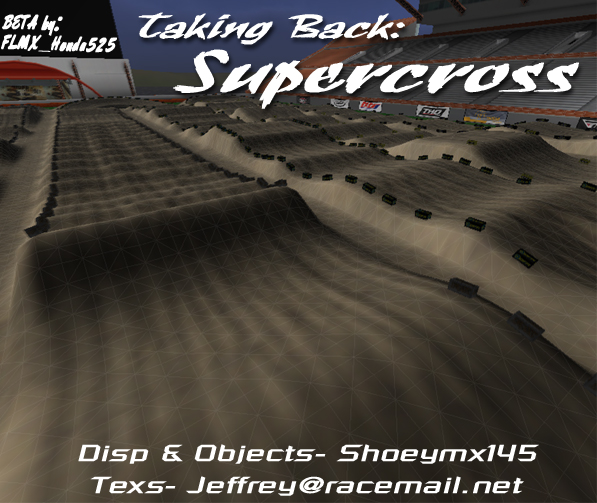 shoeymx145 (Jun 23, 2006)
My latest creation. This track has alot of rythem and has multiple lines in every section. Big thanks to Jeffrey@racemail.net for hooking me up with some awsome texs. Thanks to my BETA tester FLMX_honda525 and all his help.
Track name: Taking Back: Supercross

In-Game name: Taking Back Sx

Programs Used: Adobe Photoshop, Unleashed editor.

Textures: Jeffrey@racemail.net

BETA tester: FLMX_honda525

Time in disp map: 1-2 weeks of varrying hours.

Time in track total: 3 weeks of varrying hours.




Download for MX vs. ATV — or — Report broken link
Comments are being restored!
Want to help? Send coffee to tk_madmac