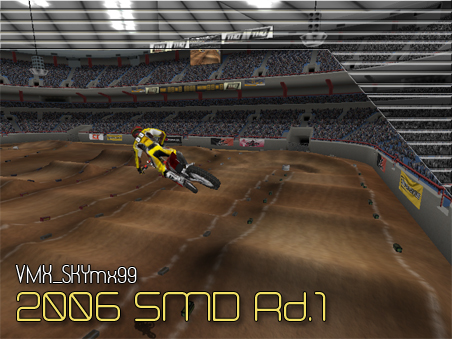 VMX_SKYmx99 (Mar 10, 2006)
Well, finally got around to finishing this one up. This is my first attempt at an MVA track. I learned a lot with this one that I will incorporate in my next track. It is a fairly simple SX with some KILLER whoops. Throttle/ clutch control is a must in them. Watch the inside ruts in the corners and the braking bumps. ;-) The whole track flows together very well. I tried to make it similar to an AMA track and I think it turned out pretty well. My next one will be more technical. Until then download, enjoy and please review. Lap times are around 1:05-1:10 so far.
Download for MX vs. ATV — or — Report broken link
Comments are being restored!
Want to help? Send coffee to tk_madmac