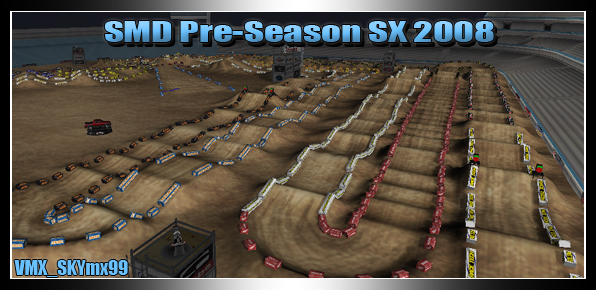 VMX_SKYmx99 (Oct 21, 2007)
Hey guys, It's been a while since I released a track and I'm glad to finally get another one finished. This is my first track for SIM Physics and I am very happy with the way it turned out. My main concern with this track was to have several different options through each section. I spent around 2 months on the disp map alone. This track also rides good on stock physics but you don't get the full, tight, technical feel that I tried to achieve like you do with SIM Physics.

The track has something for everyone. Tight turns, whoops, plenty of rhythm, a few big triples, and I finally got around to throwing in some angled sections for Garasaki. The turns aren't all 180 and 90. lol

Have fun, enjoy and please comment to let me know how I'm doing and what to make better. Sorry for the crappy track picture. I can't get good shots like I could with MCM2.

I want to thank my beta tester, Turbine951 and a very big thank you to Wingman for doing the multiex work for me.
Download for MX vs. ATV — or — Report broken link
Comments are being restored!
Want to help? Send coffee to tk_madmac