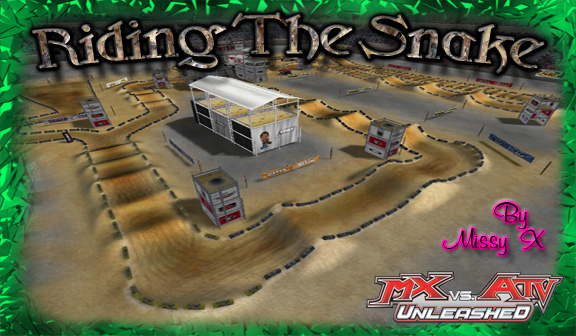 Missy_X (Jun 05, 2006)
I've had this one laying around for a while now and finally got to finish it. Spent the last 2 weeks to tweak the A.I. to no avail. Anyway, this is a tight little sx track that should be lots of fun online (was lots of fun testing it with some peeps). There's a traction map build in and i got stadium sounds working too ! Anyway, have fun everybody ! Thanx to everybody who helped me out with testing it (Showstalker, DeadDog) and trying to fix the ai spline (MX45) !

Ps : To those who are gonna say it's too tight : Learn to ride ! :P

Enjoy !
Download for MX vs. ATV — or — Report broken link
Comments are being restored!
Want to help? Send coffee to tk_madmac