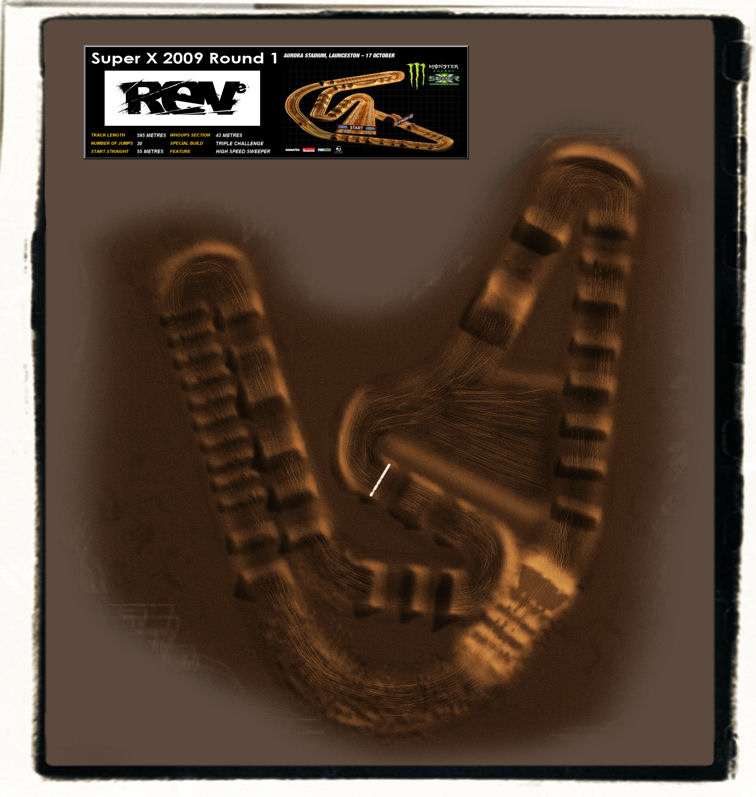 mayfly (Apr 13, 2010)
Well Its been sitting on my PC for a few months now as I couldn't get it to be in HD displacement without crashing. I thought I might aswell just release it. 2009 Aussie SX round 1.

Designed for REV from the start to give a realistic feel. All the lines from the real track are there. Hope you enjoy and leave some feedback...

You need Albert bales from here (http://www.mcmfactory.com/display.php?cat=objects&id=121)

Thanks for MXRider / Messiah for testing, Keegan with texture help and Albert for the sweet bales I dl and used.
Download for MX vs. ATV — or — Report broken link
Comments are being restored!
Want to help? Send coffee to tk_madmac