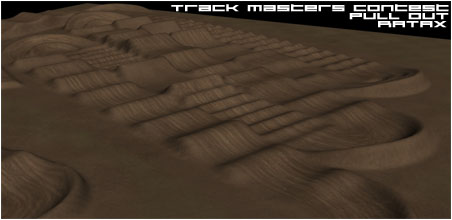 Ratax (Jun 24, 2006)
Right well heres what i made for the contest came 3rd overall, did well considering it i spent about a week on it, mainly the last day. Anyways i hadnt uploaded the track already because i wanted to make some new textures and make the objects better placed so that the domino effect didnt happen and add some more to give the track a better feeling but the prj file was corrupt and i didnt wna bother with all that hassle again so its time to upload it.

The AI are pretty rubbish i tried to tweak em but they are retarded and i gave up. IMO there never going to be faster than a Human.

Big thanks to VMX_Burn and EQ for testing it.
Download for MX vs. ATV — or — Report broken link
Comments are being restored!
Want to help? Send coffee to tk_madmac