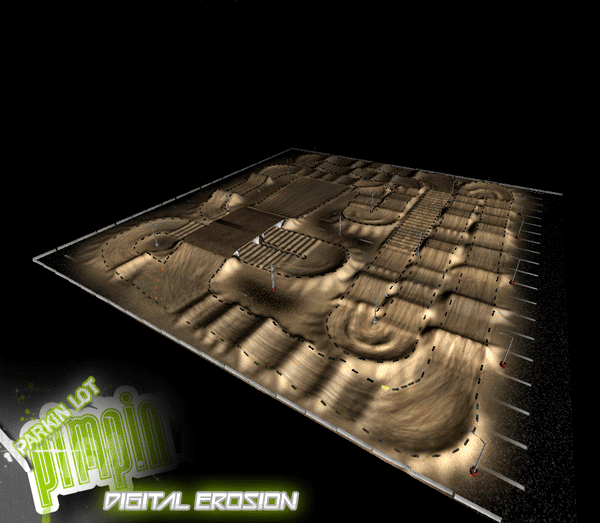 ChYLd (Feb 25, 2006)
As always ima start by thanking my beta testers, it aint possible with out you guys. there were a lot so bare with me if i forget anyone-

"Jay, Jette, Jiggaman, Wingman, Suzuki517, Flexgrip, Twitch, Kazam, D-Dub, BudKang, Mojo, and a few others.."

After releasing clockwork i took every single reviewers thoughts and opinions/suggestions into consideration when i began designing this track, people spoke of wanting a bit more gnarlyer whoops, more bumps in the turns, more ruts in the jump faces. more "less preload intensive obsticles" i responded with this effort, which has every bit of that, it is designed for a 250cc although 500s have the same lines, and just get you out of trouble a bit easier.

the theme is set in a parkinglot as you can see from the pictures. ive spent quite a while on this dips map making it something i can be proud of.

Please Review It - unlike most people i will take everyones thoughts and suggestions into consideration and try and make the tracks the way the community wants it.

oh yeah Hotlap thus far was a 1:21 by jiggaman.
Download for MX vs. ATV — or — Report broken link
Comments are being restored!
Want to help? Send coffee to tk_madmac