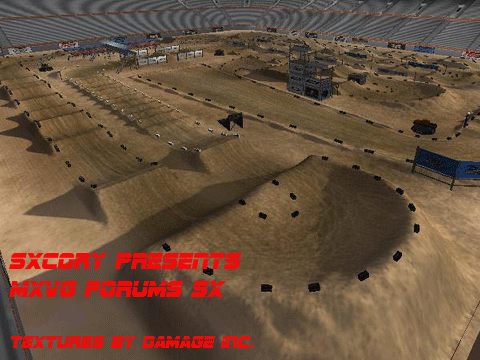 sxcory (Dec 16, 2007)
Well here it is finally. This is my contest entry track for the Rainbow Studios Contest at MGF. I worked very hard on this track and I\'m happy with how it came out. I dedicate this track to all my buds at mxvgforums.com This ones for you guys. Its made for EP/SIM Physics. So have fun out there. Big thanks to Damage Inc. for the textures. Couldn\'t do it without him. So yeah, everyone enjoy it and leave comments. Thanks to everyone at Rainbow Studios for putting this contest together in the first place. Leave comments!!



Download for MX vs. ATV — or — Report broken link
Comments are being restored!
Want to help? Send coffee to tk_madmac