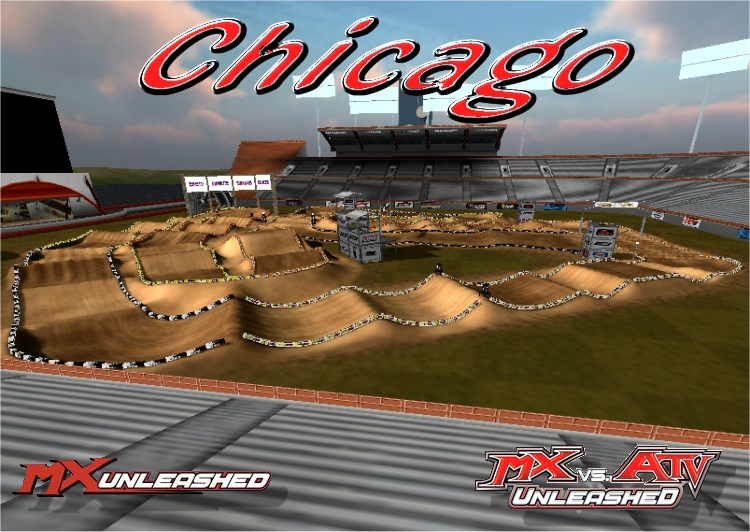 GHeTTo_RaceX (May 18, 2006)
Here is my new track. It's a remake of the MX Unleashed SX track, Chicago. I remade this one for its layout I love. It's all about timing. I don't think I'm going to create another MXU track because I'm waiting for real conversion of them.

Track in brief:

Average time of work: 20 hours
Tools: Paint Shop pro 7, Unleashed Editor, Pov-ray, MultiEx Commander.
Extras added: Crowd sounds, Sunflare, Bike/Rider mud, Custom minimap

The AI can give a good battle. I figured AI works better setting between 80-110 difficulty (when set to 125 they overjump alot)
I'd like to thank the beta testers and a special thanks to cR for his help.
Enjoy it
Comments are welcome.

Download for MX vs. ATV — or — Report broken link
Comments are being restored!
Want to help? Send coffee to tk_madmac