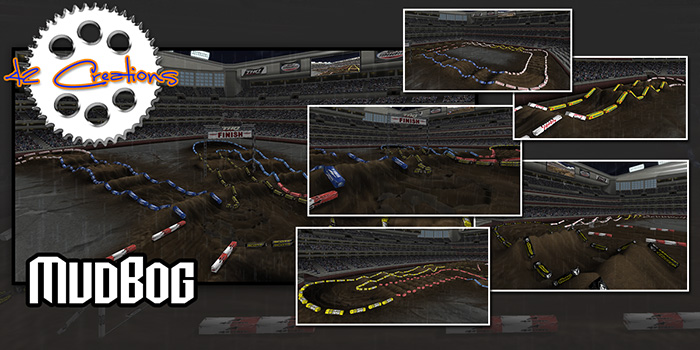 42 Creations (Nikhil) (Dec 11, 2006)
Well, this track has taken me a good 3 months. I got the idea for it from the race at San Francisco last year, which was one of the most rained out tracks ever. This track is extremely rough, and difficult to ride. Some of my beta testers loved it for this reasons, and others didn't. I attempted to make this as realistic as possible, and I think I came pretty close.

HUMONGOUS thanks to ib80 for all the graphics related stuff: textures, track pic, minimap, and mud pattern for the bales. He gave me a ton of great suggestions for the track as well, and I can't thank him enough.

Big thanks to all my beta testers: DBK, Ghost, ib80, Cutino Creations, and Checkerz. Sorry to anyone who I forgot.

NOTE: If you want to see the mud on bales, you CANNOT have any other tracks with MXU bales installed. If you don't care about seeing mud on the bales, then it doesn't matter if you have other tracks with MXU bales.

Hope you like the track.

Download for MX vs. ATV — or — Report broken link
Comments are being restored!
Want to help? Send coffee to tk_madmac