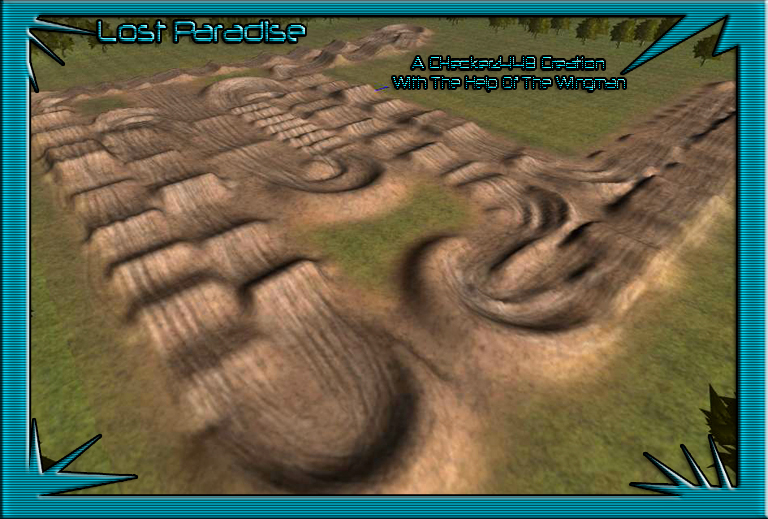 Checkerz448 (Aug 08, 2006)
I have had this track in the works for a LONG, really long time. Part of the reason for the wait was because the track was originally designed for Cytreen and MX Rider's new mod physics. With a TON of help from Wingman, this track is now rideable with the stock physics. A version for the mod physics still might be released at a later date. The track has a version of the "WingPhysics" to make the same rhythms possible that were meant to be with the mod physics. Big thanks to everyone who tested (you know who you are)! Textures also done by wingman, as well as the sunflare, the invisible walls, well pretty much everything beyond the displacement map was Wingman's doing. A big enough thanks can't be said. Thanks to Hedge for the nice track picture. I hope everyone enjoys this one. It's a "Lost Paradise" kind of a test track out in the middle of nowhere kind of thing.
Download for MX vs. ATV — or — Report broken link
Comments are being restored!
Want to help? Send coffee to tk_madmac