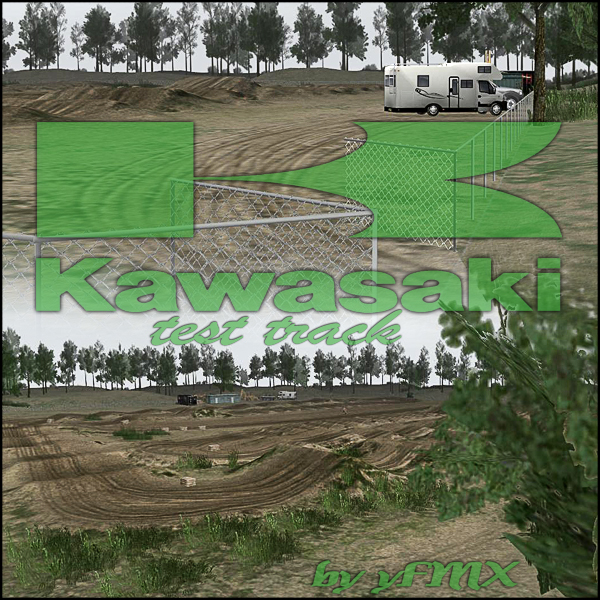 yFMX (Mar 17, 2008)
This track is based on the Kawasaki test track. It\'s for SimPhy V2.

I\'d like to thank:
- MessiaH for the camper and the container,
- Wakestyle21 for the fences,
- cR for the shovel and the shelter.

Thanks guys for these great objects.

Have fun!
Download for MX vs. ATV — or — Report broken link
Comments are being restored!
Want to help? Send coffee to tk_madmac