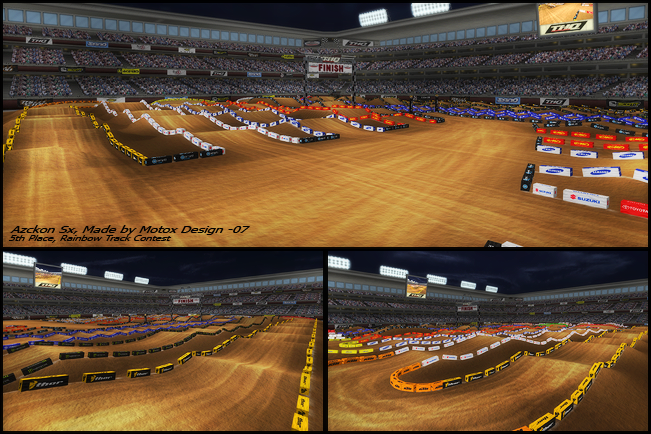 MotoX (Dec 17, 2007)
Hi everyone.

Track Type: Supercross
Ingame Name: Azckon Sx

This is my Contest Track, it finished at 5th place in the Rainbow Track Contest.
I have been working on this track for more than 2 Months, It came out good and i like how the track rides. The track is a Technical supercross with many Different lines, Built for all Physics. I worked alot on the Custom objects that are placed all around the track, i just placed Bales because my computer couldn\'t take more objects in the editor.


Tools Used:
Photoshop
Terregen
3dsMax
Unleashed Editor
Notepad
Multiex Commander


Please take some time and leave some comments, and also let me know it there is any problem with the Track.

Thanks, Motox.


Download for MX vs. ATV — or — Report broken link
Comments are being restored!
Want to help? Send coffee to tk_madmac