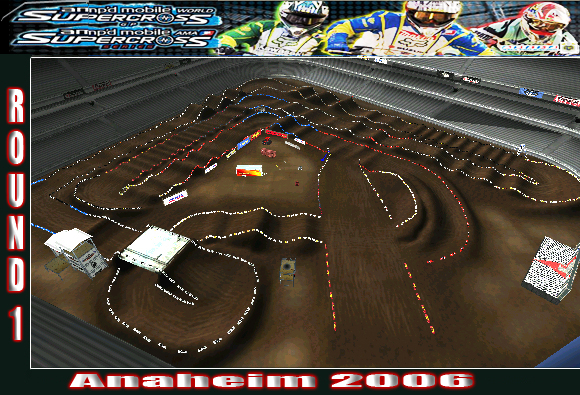 tff_thormx (Jun 03, 2006)
ok well first off id like to thank my beta testers,MX_king,AMA_Racex,and other people i cant remember who i sent to hahah. sorry if i forgot yeah.Huge thanks to AMA_Racex for putting in crowd sounds for me as well as animated moving camera men.and mini map.on to the track i tried to make this ride just like the real anaheim sx,i watched the video over and over and over again on my comp.some sections u have to go slower to go faster.if u make your own line it will be tough but its possible.all the lines the pros were doing are possible.the AI do ride good on 125% hard but u can still beat them.i think thats all d/l and have fun with it.
im out.
Download for MX vs. ATV — or — Report broken link
Comments are being restored!
Want to help? Send coffee to tk_madmac