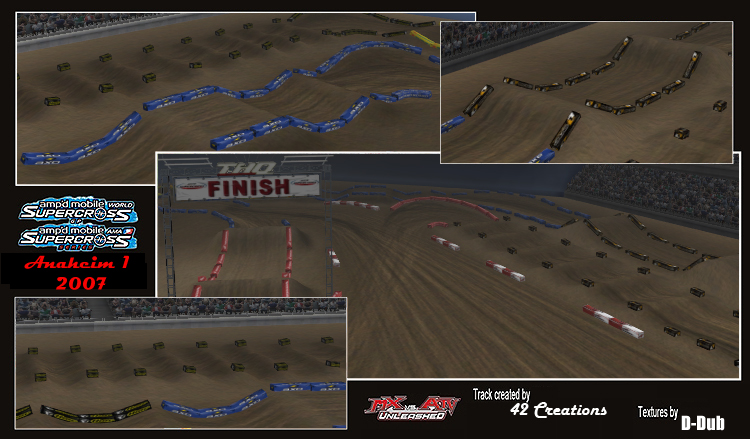 42 Creations (Nikhil) (Feb 04, 2007)
Well, I've had this in the works since December. As usual I started it off the Dirt Wurx map and tweaked it according to the real race.

I spent an enormous amount of time fine tuning the disp and friction map, and I think it really paid off. The track rides almost exactly like the real thing. Huge thanks to D-Dub for doing textures. He got them exactly how they looked at the real race. Thanks to all my beta testers, you know who you are.

Not much more to say. Please download and leave comments. Hope you all like the track; I think it's my best one yet.
Download for MX vs. ATV — or — Report broken link
Comments are being restored!
Want to help? Send coffee to tk_madmac