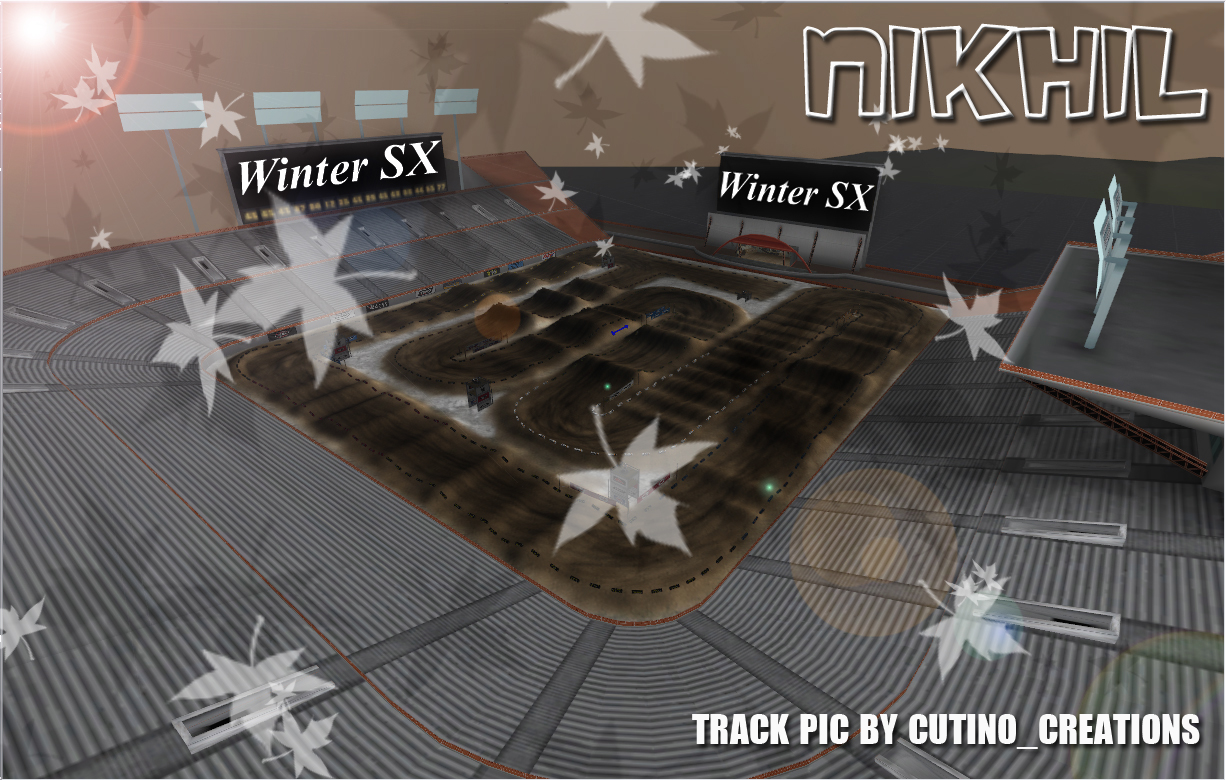 42 Creations (Nikhil) (Jun 09, 2006)
Shit, first upload didn't work. File doesn't download right. Mods, please delete the earlier one. Sorry...

Here it is, my first track ever. It's a supercross during one of those sunny winter days, that feels like it should be summer. I've spent over 3 weeks on this track, and really tried to make it a quality piece. It's got a sunflare, traction map, dirt accumlation on bike, and animated camera men. Huge thanks to Cytreen for textures and help with the cameramen. Also thanks to my beta testers: Cytreen, MxRider, Ellak and Trem. Last but not least, thanks to Legendary Nick #12 for the awesome track pic. Hope you enjoy the track. Please leave comments, good or bad.
Download for MX vs. ATV — or — Report broken link
Comments are being restored!
Want to help? Send coffee to tk_madmac