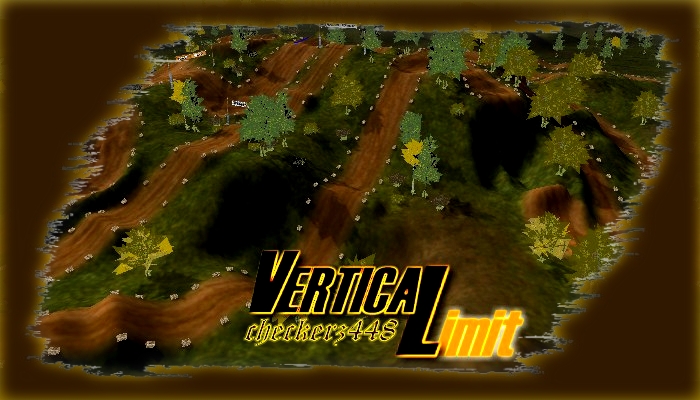 Checkerz448 (Sep 08, 2006)
Here it is, yet another national. As much as I like making SX tracks and riding them, it is really tough to incorporate new ideas into them. You will see a lot of my SX style come out in this national with some really neat rhythm sections going up and down some crazy hills. This thing is called Vertical Limit because there are some crazy drops and fun uphill step ups. There is a little bit of everything in this, there are the rhythm sections, some wide open stuff, some rough stuff, some smooth stuff, some elevation, some flat stuff. Lap times run approximately 2:20 once you get it down, I think my best that I paid attention to during testing was a 2:16. The spline on this one is nice and tight, the 5 and sometimes 4 will pop up in a couple spots if you are running the edges, but it won't call you back, I did this to keep cuts down to the best of my abilities. Thanks to Wingman for removing the start/finish and putting the mud accumulation on bike and rider for me. This is the first time in awhile I have released a track with my own textures, I went through a good 25 different sets of textures before I finally got one that I liked. Reviews are definitely welcome, and I always try and return the favor.

Enjoy, and thanks again to The Wingman for all his help to me and everyone else in the mva community.
Download for MX vs. ATV — or — Report broken link
Comments are being restored!
Want to help? Send coffee to tk_madmac