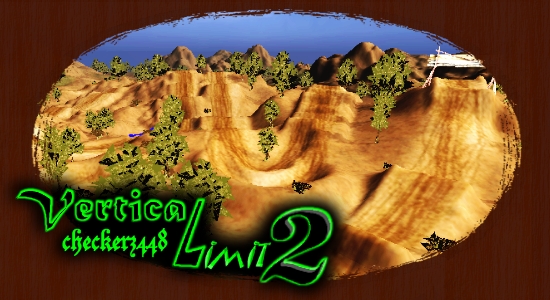 Checkerz448 (Oct 07, 2006)
Well, I have been working really hard on some track projects, and here is the first for a public release.

In Game Name: VerticaLimit2
Programs Used:
Photoshop, PaintShopPro, Unleashed Editor, MultiEx, Cannon Photo Advanced
Special thanks to Digital Erosion and cR for their tutorials.
TYPE OF TRACK: Just like the original VerticaLimit, it is a national with good elevation changes and big jumps. There are a lot of lines and rhythm sections in this one and even more big air.
LAP TIMES: Right around the 2 minute mark with a clean lap.
OTHER NOTES: My best textures so far, I worked really hard on these and they turned out good. This is the first time I have done all the multi ex work myself, so thanks for the tutorials.

Enjoy the ride!
Download for MX vs. ATV — or — Report broken link
Comments are being restored!
Want to help? Send coffee to tk_madmac