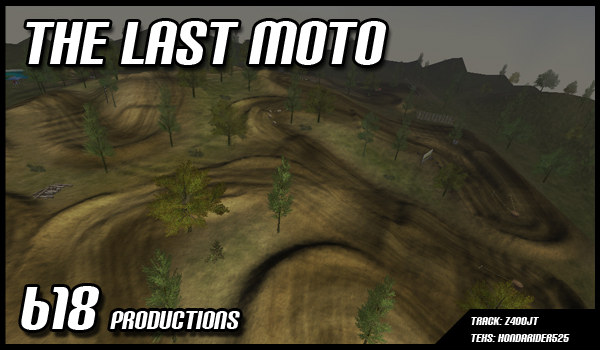 z400jt (Dec 05, 2007)
This is my first track. I\'ve been working on it for about a month now. The concept is that its the last moto of the day, the fans have left, and the track is ROUGH. I really tried for a natural feel for this track, there aren\'t any huge jumps, lots of small stuff. I stayed away from alot of objects on purpose.

This is for Sim Physics. Although for those of you stuck in the dark ages, it works well on a 250F with stock physics.

Please run some laps and let me know what you think.

Big thanks to all my beta testers, and especially to hondarider525 for making these kick ass texs!
Download for MX vs. ATV — or — Report broken link
Comments are being restored!
Want to help? Send coffee to tk_madmac