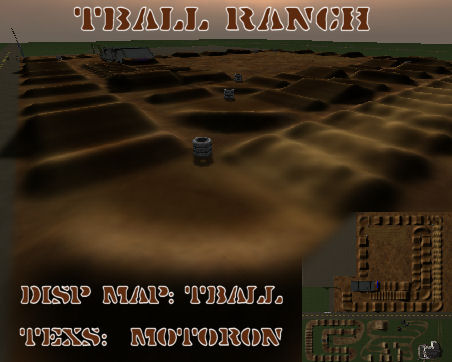 tball (Jan 27, 2006)
This is my first track uploaded for mx vs atv. This track was originally made for mcm2 along time ago, but I neve rfelt like finishing it. Once mx vs atv came out I tried out the disp map to test out the new editor I liked the track alot, os here it is.
It's a supercross practice track, set in my yard. There's also a 50 track, some freestyle ramps and even some bmx jumps for you guys.
Thanks to motoron for the texs and the track pic. Also thanks to SWB Shrimper for testing.
Download for MX vs. ATV — or — Report broken link
Comments are being restored!
Want to help? Send coffee to tk_madmac