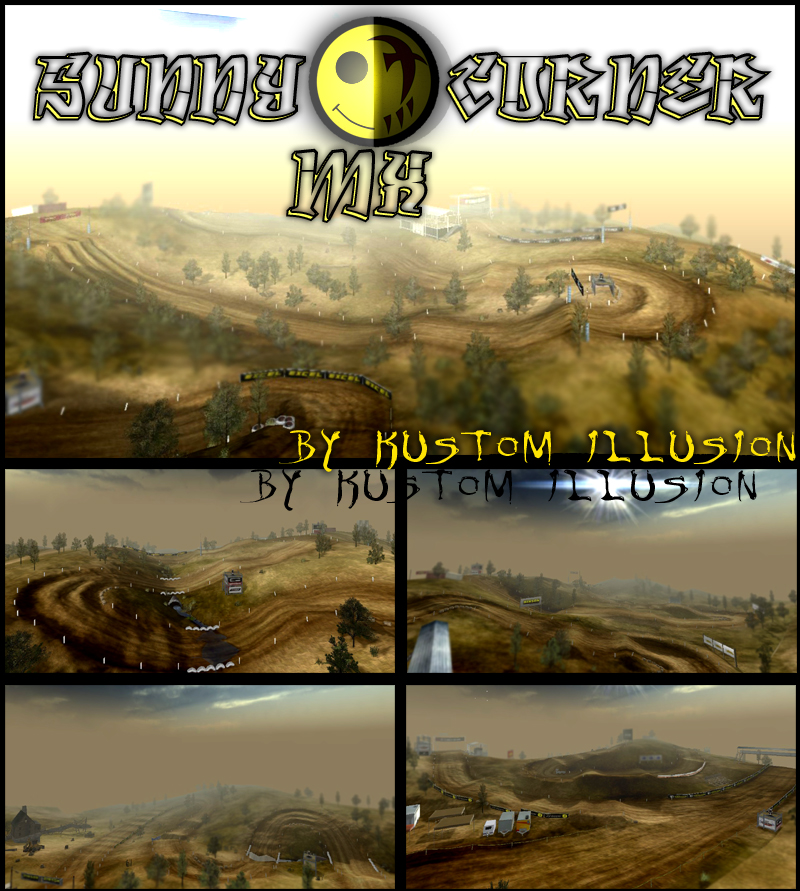 no27 (May 26, 2007)
Well i managed to turn this old dismap into rd6 so here's another puppy just for
you OTHG VELCRO.Tryed a few new styles of doing things like making most of the berms look
like they have been naturaly pushed up with a little bit of bobcat work...kept a few of them pritty rough as
you racers that ride this track will no thats how they get in real life.I dont
think i could have got the ai any faster with out them running off the track so pump them
up to 125% and they should give you a good run for a few laps! also make sure your using
ENHANCED PHYSICS because thats what they were tuned on.Track also has all the multiex
work you would see in all my tracks.last of all you will need a good amount of throttle
controle imo on this track to land smooth and pick the smooth lines! there is a shit load
of different natural lines and bumps they make a big difference to your lap times so trial and
error is the key.

Thanks to WINGMAN for uploading!

Down load and have fun...
Download for MX vs. ATV — or — Report broken link
Comments are being restored!
Want to help? Send coffee to tk_madmac