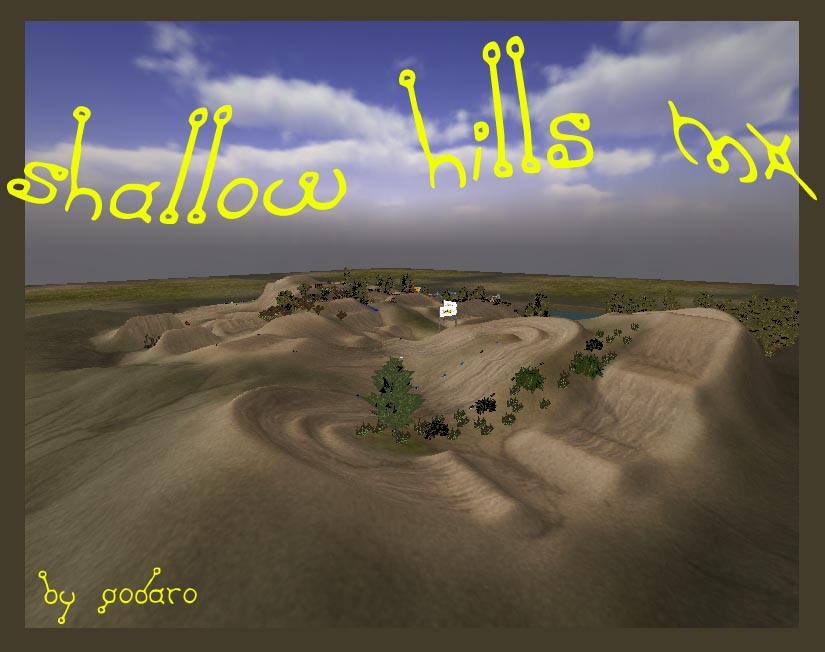 Godaro (Dec 02, 2006)
Just a track testing the editor etc. Its an alteration to Rockyhills so its not completely my work. I thought it was quite fun so uploaded for others. Working on my own projects now, having problems in a few areas, ie. mini map etc. Don't know where the best forums are for advise now with the factory forum closed and central closing down, hoping someone will let me know.

There's some really good creaters in the factory and without their spunkin' tracks I don't think this game would have got anywhere!!! LATERS!!!
Download for MX vs. ATV — or — Report broken link
Comments are being restored!
Want to help? Send coffee to tk_madmac