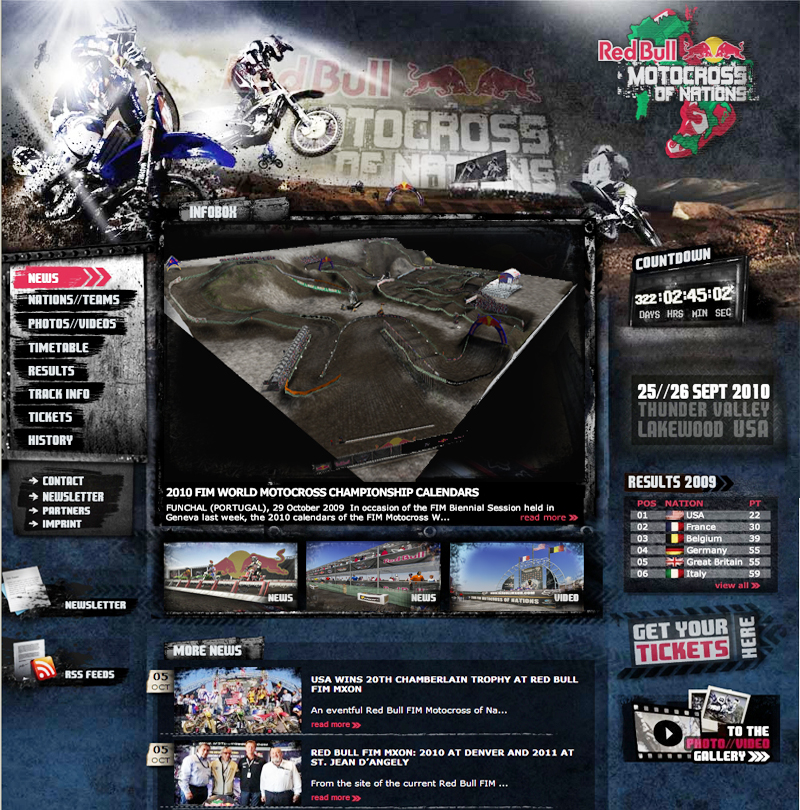 albertsx65 (Nov 07, 2009)
thx to motoboss for inspiration promo pic style, than here is the stylized mxon version, dont extract directly in user track but open the folder and read the readme text.It dont replace the light previous version , this is mxon09style in game name, still no lag problem to with this eye candy version , i spank my nuts to build dedicated objects low poly and nice looking.
Next 22 november 09 there will be a race in this track with motogp riders and mxgp riders to make some money for Luca Pellegrini (Angelo Pellegrini's young bro), unlucky boys that crashed in august and need an high cost operation , there is no ticket cost , just offer so if anyone has nothing to do that day and wanna see valentino rossi, melandri and so on on an mx bike thats a good occasion....Forza Luca!!!
Download for MX vs. ATV — or — Report broken link
Comments are being restored!
Want to help? Send coffee to tk_madmac