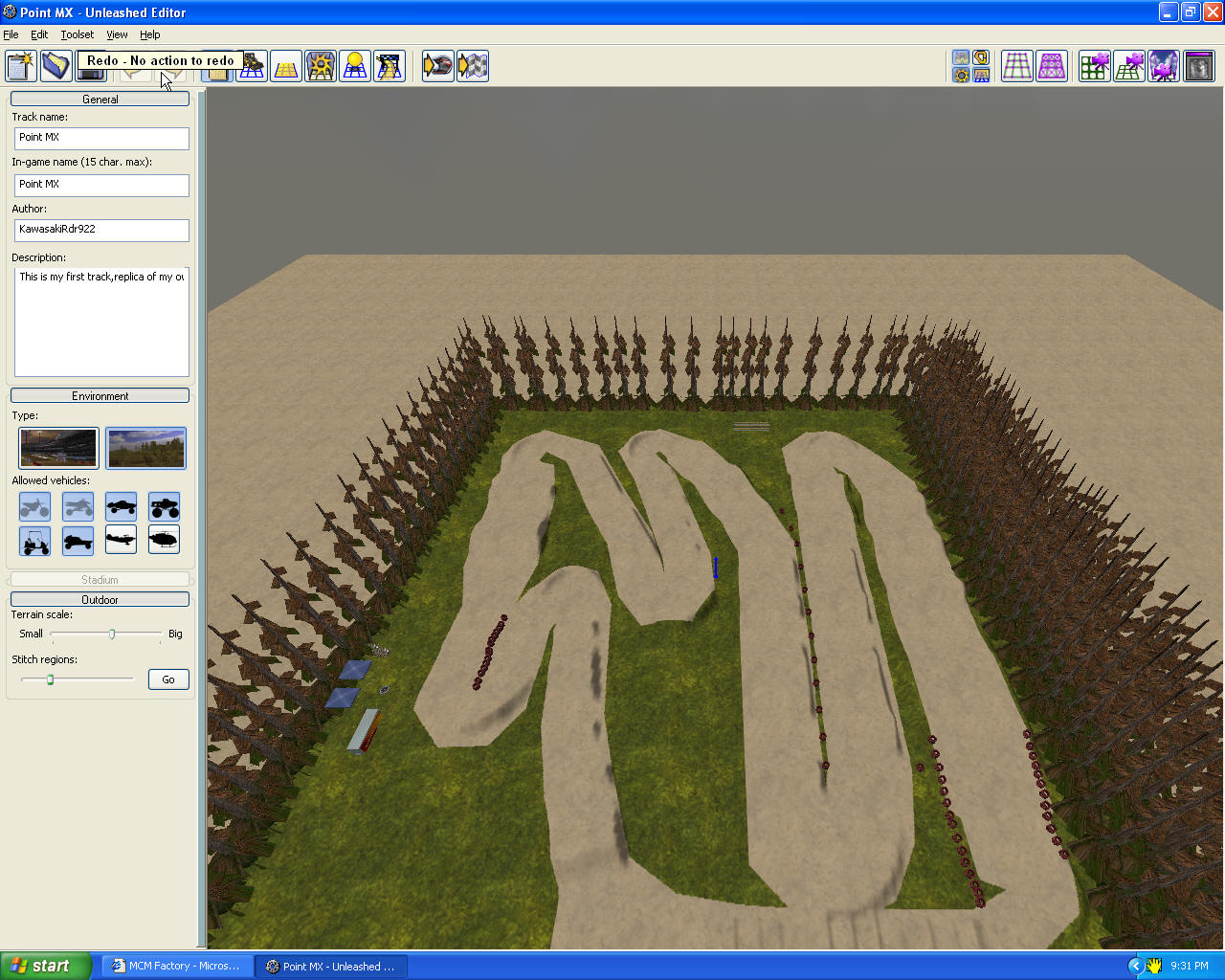 KawasakiRdr922 (Sep 10, 2006)
This is my first track. It is a replica of my own track that I practice on. These are the actual textures since it doesn't rain much where this track is located. The track is meant for a 125. Made out of editor. Sorry about the large pic, my brother wont help me fix the screenshot program. Please leave a comment so I can get better and better.
Download for MX vs. ATV — or — Report broken link
Comments are being restored!
Want to help? Send coffee to tk_madmac