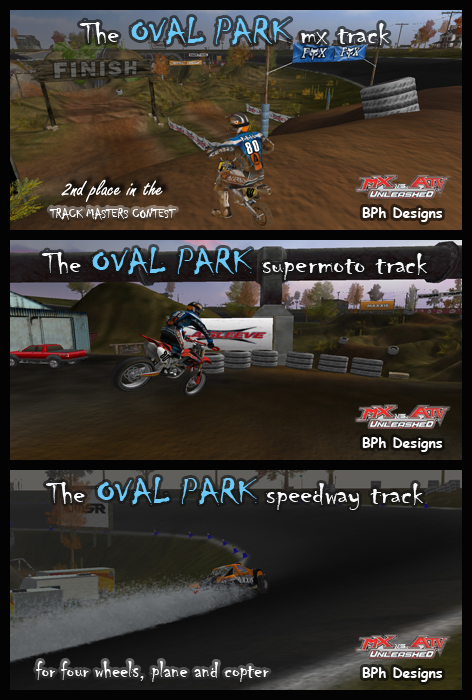 BPh_Designs (FnF_Phil_80) (Jun 08, 2006)
Sorry, 2 files uploaded for 1 pack. You'll find the mx track in another upload. Factory doesn't allow more than 14mb !!!

OVAL SUPERMOTO TRACK : another part of the circuit made for the supermoto bikes. Have fun.

OVAL SPEEDWAY TRACK : a special 4 wheels track in a rainy day, enjoy the ride... (tip: pass the finish line on the center of the spline, if you are too much at the right you'll be called back).

I worked a ton of hours on these projects, I hope you'll see the good job done.

Phil.
Download for MX vs. ATV — or — Report broken link
Comments are being restored!
Want to help? Send coffee to tk_madmac