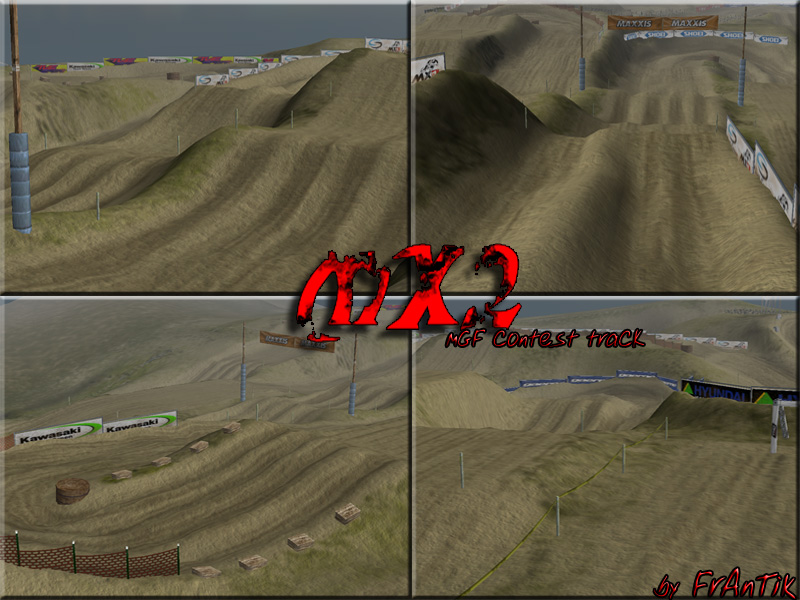 frAntik-250sxf- (Jun 30, 2007)
this WAS my mgf contest track.
its a 250 stock physics track, 250 meaning 250f (MX2) not 250 class (AMA)
its a deep sandy european type track and rides alot better on 250fs, the A.I is way better in this class.
i used CS2, unleashed editor, wolfies gradient tool and multiex.
i added multiple A.I lines/splines so the A.I riders take different lines each lap, just makes it a bit more realistic i think.
just a few suggestions:
1. use a 250f
2. bump the A.I upto 125%
3. use the helmet cam, shadows tweaked helmet cam is especially good.
4. use your brake and clutch, your gonna need it for some of the corners.
have fun and leave comments...cheers.
FrAnTiK.
Download for MX vs. ATV — or — Report broken link
Comments are being restored!
Want to help? Send coffee to tk_madmac