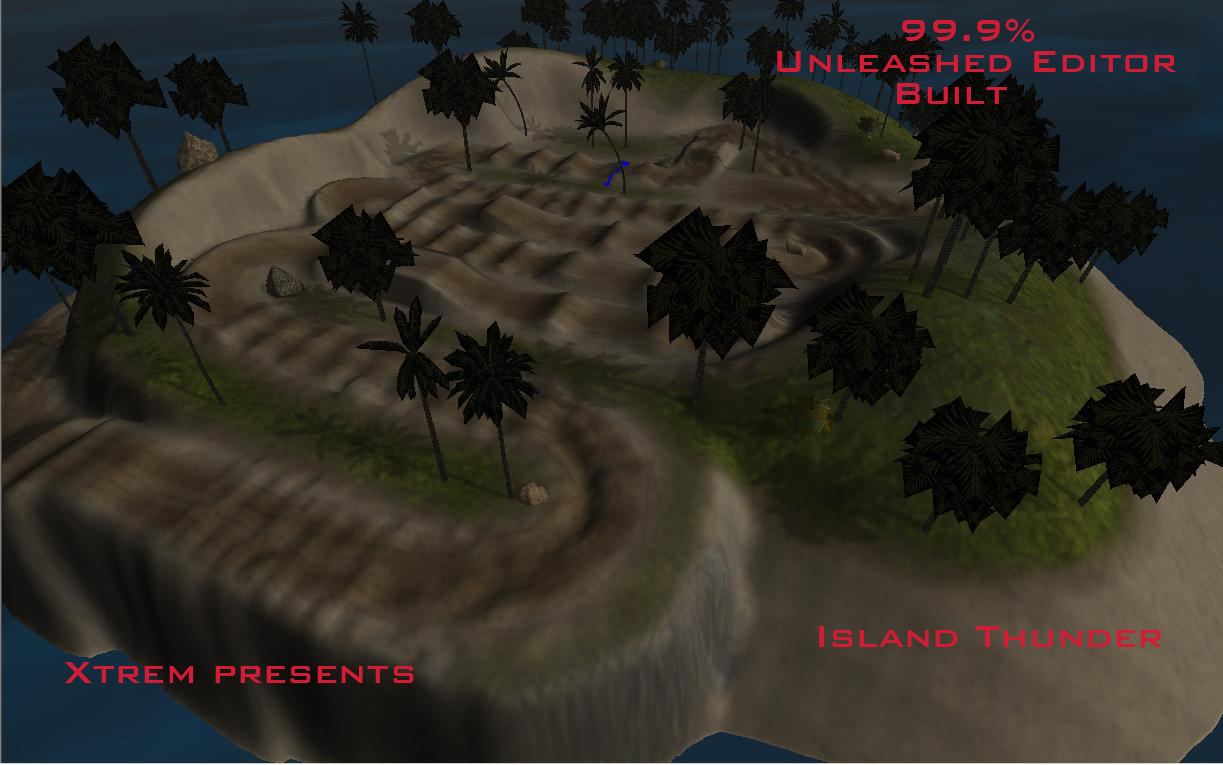 ATA_Xtrem (Sep 17, 2009)
Hello,
This is my newest release that i worked really hard on for the better part of 2 months. Its got everything, ruts... braking bumps, acceleration bumps... a SX section.... a highspeed section. Not alot of objects for the simple fact that i wanted to ensure everyone could enjoy this track and not have any lag issues. The ocean water looks a bit strange but thats the best i could find for the task at hand.... besides.. we arnt here to look at oceans :)

Textures: Xtrem
Displacement: Xtrem
Objects: Xtrem

Special thanks to YZmxer608 at the MXHQ forums for pointing me in the right direction as to use the Unleashed Editor too for gate removal.


Download for MX vs. ATV — or — Report broken link
Comments are being restored!
Want to help? Send coffee to tk_madmac