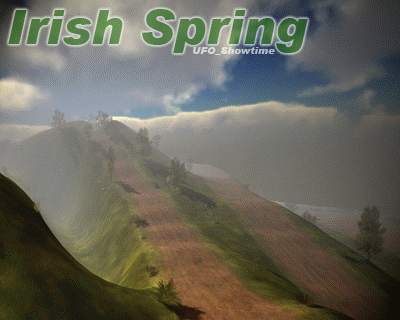 UFO_Showtime (Sep 16, 2006)
Well, I had a 'free day' today and finally decided to try my hand at MVA track-making for the first time.

I used nothing but the Unleashed Editor - and my results were far from spectacular - but I thought I'd upload the track anyway, in case the person reading this is bored and wants to give it a whirl.

If you wanna see what a lap looks like from the helmet cam (and how perfect the finish line jump is for hardcore scrubbing), watch...this:

http://s37.photobucket.com/albums/e77/UFO_Showtime/?action=view&current=IrishSpring.flv&refPage=&imgAnch=imgAnch1

Comments welcome.
Download for MX vs. ATV — or — Report broken link
Comments are being restored!
Want to help? Send coffee to tk_madmac