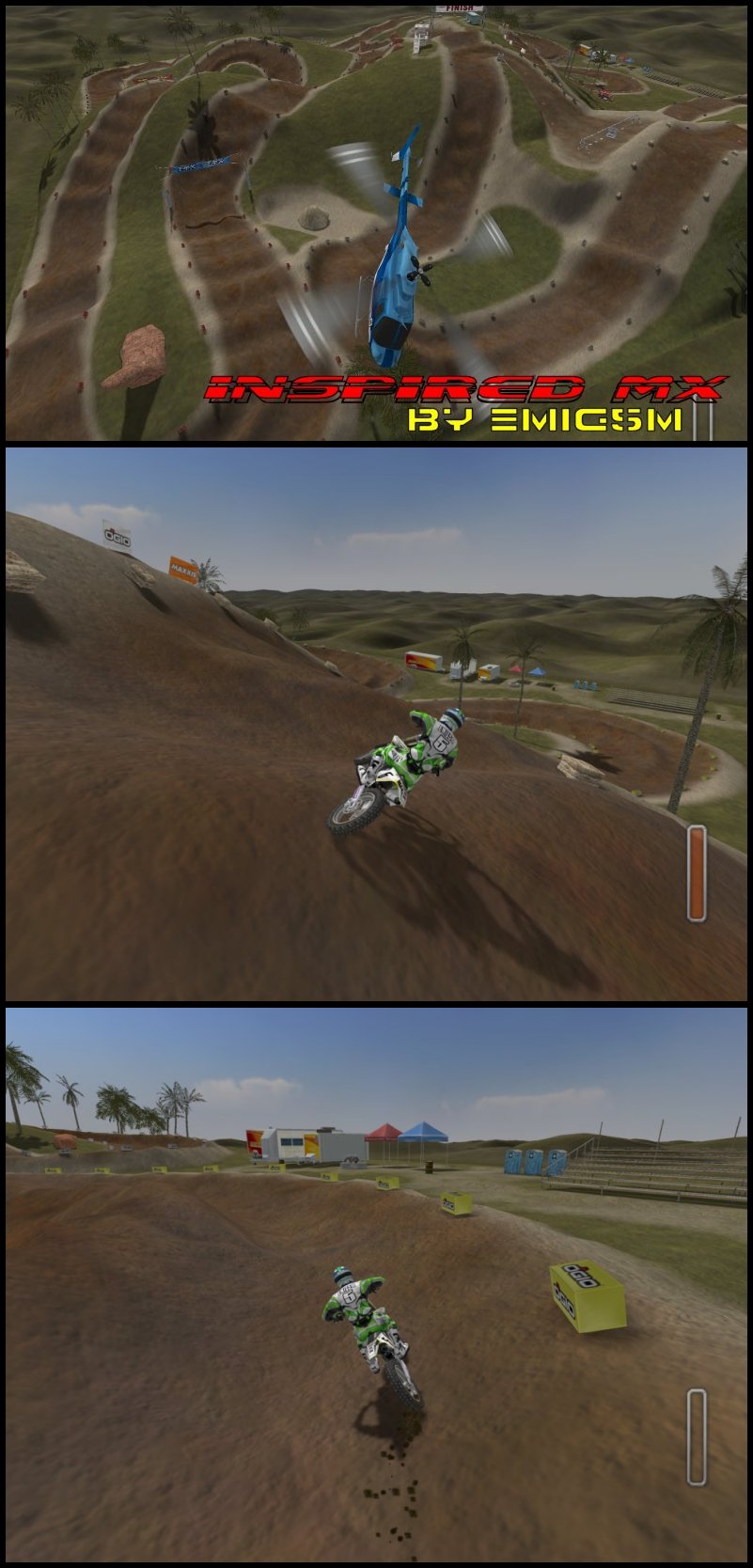 Emig5m (Feb 19, 2006)
Alot of things inspired me to take on track creation (one being the stock NATS in MVA didn't have a real MX theming/setting to them) hence the name Inspired MX for my first track. Inspired by the natural hilly type terrain of the real MX tracks in the northeast US (Unadilla, Broome-Tioga, Budds Creek) Inspired MX takes in all of the aspects of all those tracks and puts them into one. When I set out to make my first track I had two rules I wanted to stick to. #1 have a real mx theming and setting and #2 be fun and flow well while having multiple, hidden, and challenging lines to learn as you mastered the track. :)

I also spent some time on the AI unlike most other track creators for the offline players out there. They put up a good fight at first until you get the track mastered. The fun layout and multiple line choices (and a few hidden ones you wont find till you really get the layout nailed down) should make for some good multiplayer racing. Enjoy.
Download for MX vs. ATV — or — Report broken link
Comments are being restored!
Want to help? Send coffee to tk_madmac