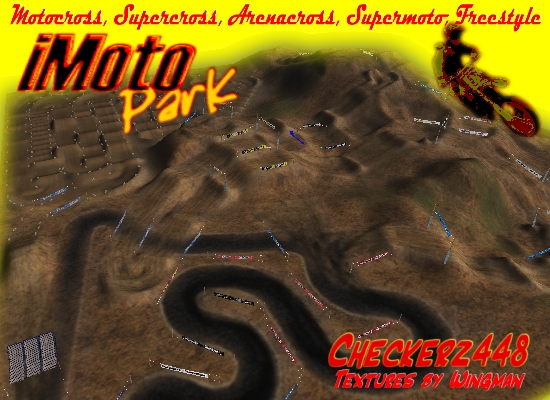 Checkerz448 (Oct 17, 2006)
I've had this one in the works for a long time, and I finally got a chance to get it together.

In Game Name: iMoto Park
Tools used: Photoshop, Cannon Photo Advanced, Multi Ex, Unleashed Editor, Paint Shop Pro
Disp Map: 90% editor, 10% other, a nice elevated national, a full Arenacross track, some SX sections, supermoto on a go kart type track, and an FMX ramp.
Textures: Done by WINGMAN, pavement, loamy outdoor, groomed SX

Thanks to Wingman for the excellent textures for this track. Lots of options as always and by far some of the best national sections I've ever created.

Have a blast, leave some comments, I have more on the way!
Download for MX vs. ATV — or — Report broken link
Comments are being restored!
Want to help? Send coffee to tk_madmac