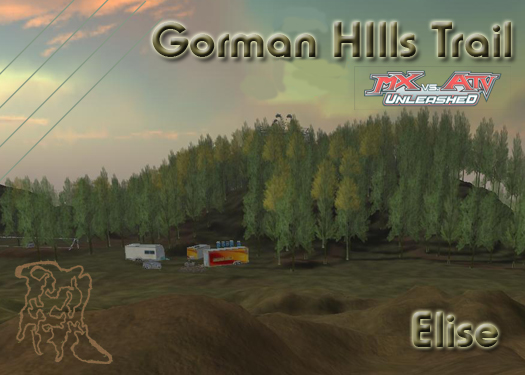 Elise (Mar 31, 2006)
Not for the faint of heart. I have put in many hours testing this and have had input from many many people. I like this track and I htink it is the first of its kind. What we have here is a track that has an average of 8 minute lap times, though i know some people can probably break into the 5s. Its hard, i mean, it not fun the first few laps hard. Then when you get it down it starts to get fun. I would definitely suggest helmet cam or at least race cam 2. I tried to place all the objects strategicly and to mark off the track as best I could. Your better off picking your way through it then powering around it. I also would say this track is fun a 50, its so tight it might even be funner at times but the hill climbs and rocky / trials section is bad on the 50. I crashed the ditor because i reached the teee maximum. The perimeter map has very few trees because i hit the wall. Most of this was done in the editor. Well have fun and please leave a comment. Im sorry if you think itsd bad and if said so i wont try anymore =/. If you do like it a lot though i could make another. Thanks to everyone who helped me out with this and beta tested it.
Download for MX vs. ATV — or — Report broken link
Comments are being restored!
Want to help? Send coffee to tk_madmac