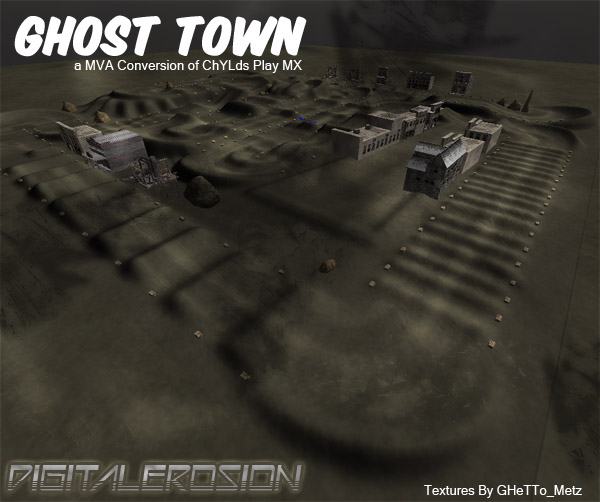 ChYLd (Jan 26, 2006)
First off as most of you know you will probably need the Minimap Fix Utility from Twisted Dirt. (Hope that gets worked out by rainbow or beenox soon) anyhow

some of you might remember this track from MCM2 as Chylds Play MX. others this might be brand new too. anyhow, enjoy it

Id like to thank Metz for countless hours of texture attempts until we finally hit the nail on the head with the ghost town theme.

Also huge thanks to Wingman for helping me get the custom minimap into my track. Thanks Wing

Didnt ride the track on a 125, but it runs beutifully IMO on a 250 and on a 500. Have fun guys.
Download for MX vs. ATV — or — Report broken link
Comments are being restored!
Want to help? Send coffee to tk_madmac