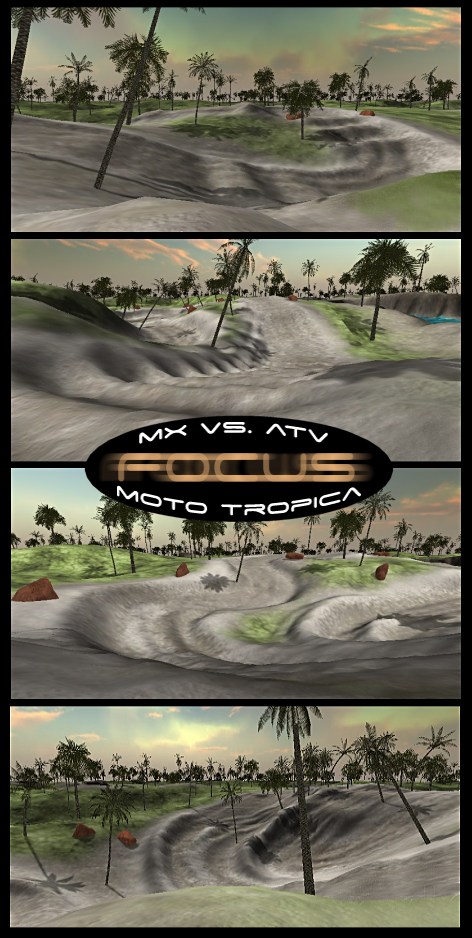 VMX_PanicRev (Feb 07, 2006)
This track is similar to the style I did with "LOAM" but this time it's "sand". Bumpy and rutted but still almost wfo.

The idea here was to make the best of the unique MVA physics while still keeping it semi wfo.

There's at least one spot to straiten out the curves with some creative lines. I tried to make the spline forgiving and
define it with the surrounding terrain. Tricky cuz this game seems to give the rider lots of time to get back in the spline.

To try and make it tougher on cutters I added some rocks where I thought going off and back on could add an advantage.

Finish gate has been removed (actually hidden) with a hex editor, thanks to Bruce and/or Kam for figuring that one out.

Big thanks to Crucify, MXGOD, VMX_SKYmx99, MX45, garasake, VMX_krazyman821 and Ratax for their invaluable comments and suggestions during beta testing.

This is my first track for MVA (released anyway). Hope you all enjoy it. Feedback is welcome and appreciated.

Download for MX vs. ATV — or — Report broken link
Comments are being restored!
Want to help? Send coffee to tk_madmac