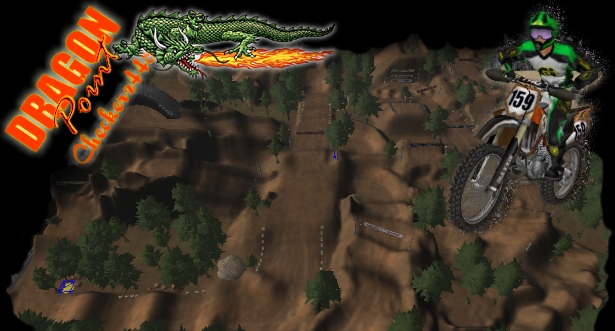 Checkerz448 (May 14, 2006)
Here is my first MVA national. I have been working on creating a national for about a month, but I never could get a map started that I really liked or got excited about till this one got started about two weeks ago. A perfect mix of elevation and jumps, as well as a steady throttle with some brakes needed here and there. I really liked this map and continued work. I rebuilt almost every section on the track atleast three times, so it is nowhere near where I started. I spent a ton of time of textures, objects, and the spline to try and make it ride and look as good as it feels. Cuts should be few and far between. This one should be awesome for online play and racing against your lap on the recorder if it makes it onto the site. Nationals are way harder than SX to create, they take way more time and effort, atleast for me. I was tired of playing nationals that had whoops every other straight so you won't have that here. I think this is a quality national for everyone to enjoy.


Download for MX vs. ATV — or — Report broken link
Comments are being restored!
Want to help? Send coffee to tk_madmac