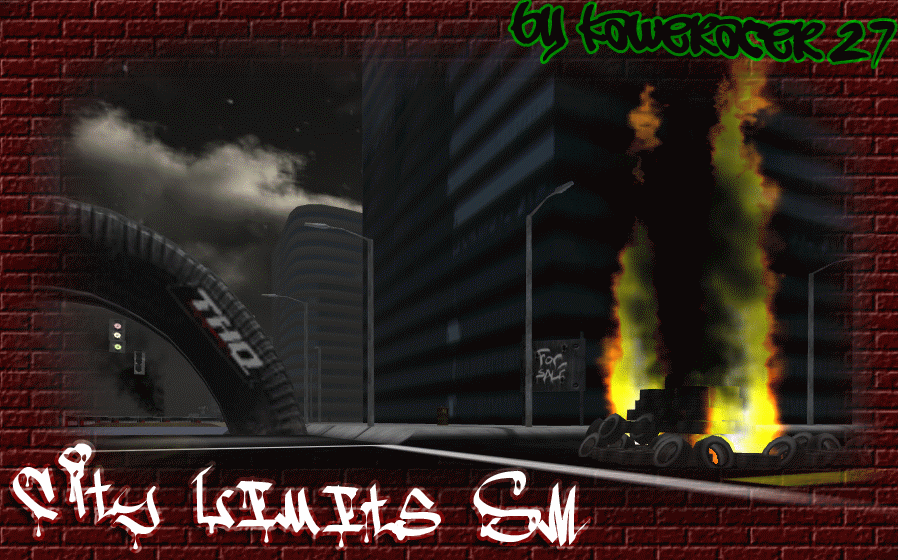 kawieracer27 (May 12, 2007)
Track Name: City Limits SM

Description: New Supermoto I made, set in a city theme. I think it rides pretty well, tried messin with the ai, but i think i made em worse lol. thanks to beta-testers....

Multiex:
-Partcles -- Smoke and Fire
-Animated camera men
-mxu objects.
-ect......

Other: All in all its a pretty fun ride, lmk wat u think - please leave comments!
Download for MX vs. ATV — or — Report broken link
Comments are being restored!
Want to help? Send coffee to tk_madmac