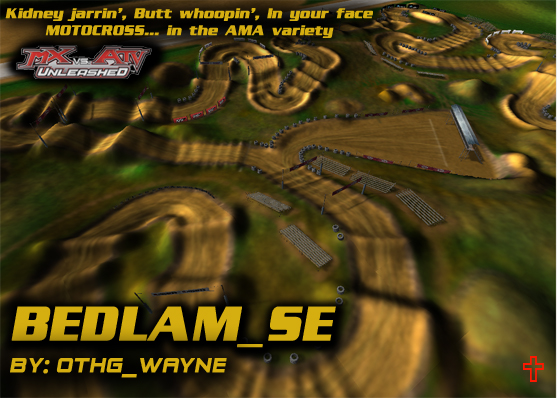 OTHG_Wayne (Mar 07, 2006)
This is a kidney jarrin', butt whoopin', in your face National, of the AMA variety.

It's tough, it's technical, you can hit 60mph, but more than that, it is fun. This is another of my MCM2 tracks re-structured for MVA. But this track was changed very little to be a killer MVA track. It really makes the suspension and the physics work. It was a great MCM2 track, it's a better MVA track. Download and enjoy!

Thanks to my beta testers, OTHG teammates Chef, Chris, DoDaD and Velcro. You guys make this process complete.

I think you will enjoy it. A hot lap will probably be around the 2:35 mark.

Thanks,
Wayne
3-6-2006

PLEASE, DOWNLOAD and LEAVE A COMMENT, Thank You!

Download for MX vs. ATV — or — Report broken link
Comments are being restored!
Want to help? Send coffee to tk_madmac