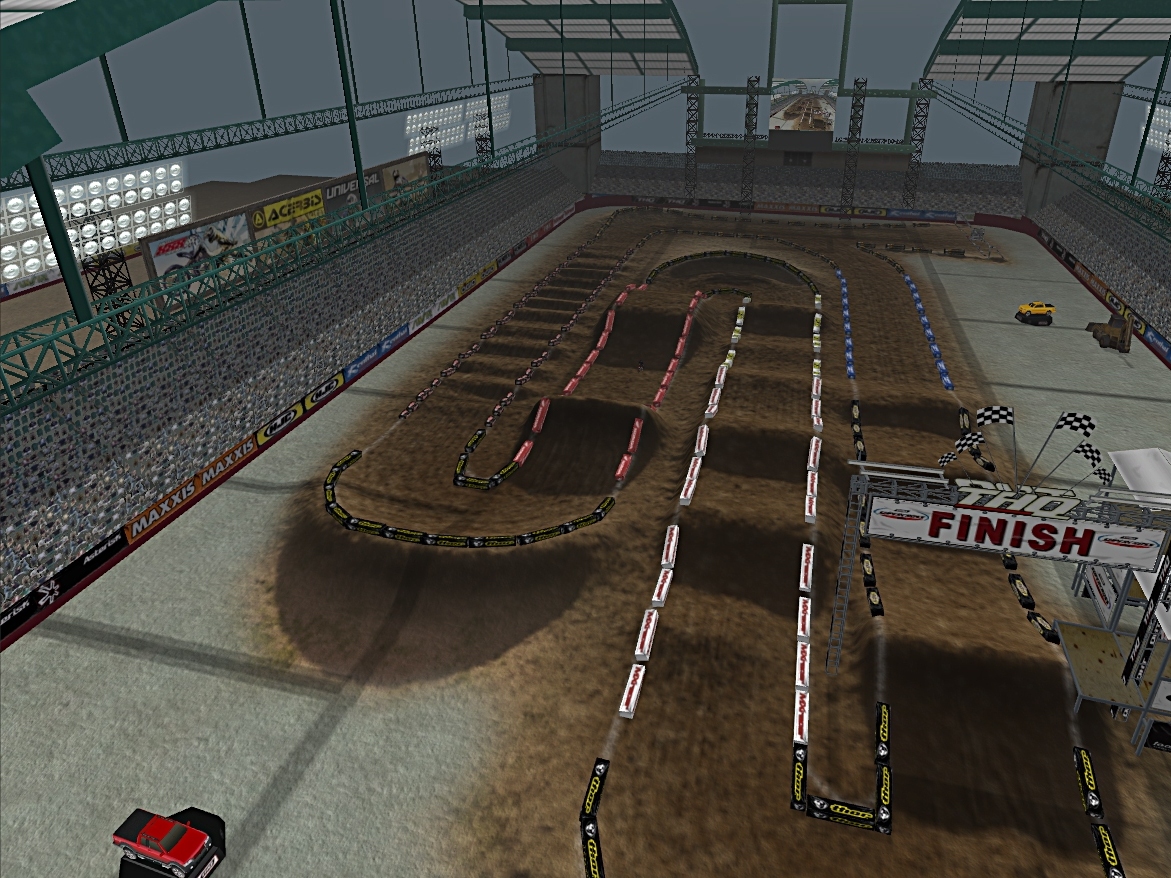 pntra (Feb 15, 2007)
"Textures done with terragen and photoshop
Placed objects
Made stadium with objects
Made the track spline and ai spline and tweeked ai spline so they run about a sec or two off pace
Generated mini map
Lowered finishgate to ground
Processed mxu objects
Repacked track" Thanx for Suzuki98creations. There r a CPL lines. Can U get a 27.00???? Any advice on the disp map and maybe some adivce for stock texs would be nice. Thanx and Enjoy.
Download for MX vs. ATV — or — Report broken link
Comments are being restored!
Want to help? Send coffee to tk_madmac