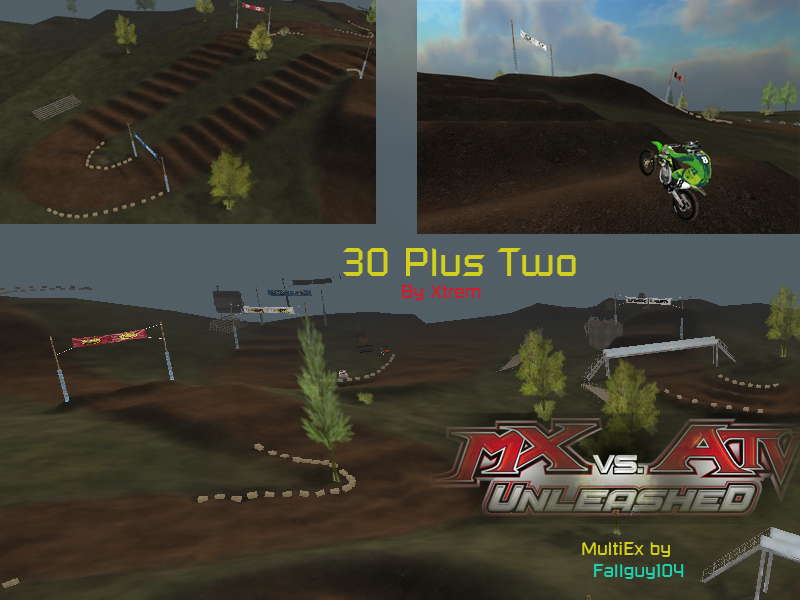 ATA_Xtrem (Oct 14, 2009)
Well after alot of problems trying to get this track released I am proud to say thanks to Fallguy104 for his excellant help and advice. This track will make online racing fun agian and sort of has a bit of a local track feel to it. Alot of whoops, ruts and bumps as usual with my tracks except one thing.... this time i went with a wide fast national style track instead of my normal tight and technical style that i usually build. I originally did the textures but Fallguy stepped in and helped with the shadows which i think came out great. He also did alot of multiEx work to get this thing out to you guys so big thanks to him. He used one of Albert65's HD overlays which really brought out the color i was looking for with the dirt.

Well guys its time....

The riders are lining up, this should be a good one... here we go, get ready for 30 minutes plus two laps.
Download for MX vs. ATV — or — Report broken link
Comments are being restored!
Want to help? Send coffee to tk_madmac