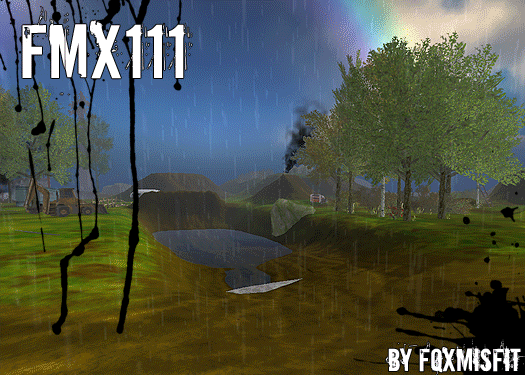 QuadFmX (May 29, 2006)
Hey,

This track was a bit of an experiment for using sun flares, adding particles, mud, rain etc.. I think it turned out pretty good though, one of my favorite tracks I've made so far. The track is meant to look like it just had a storm go through, power cables are down, trailers are moved, ramps are flipped etc. All the jumps are dirt hits, and theres a few natural terrain jumps and a fun box.

Thanks to cR for the tutorials on adding particles, mud, sun flares, and rain. And thanks to SOCAL_651 for the fun box design.
Download for MX vs. ATV — or — Report broken link
Comments are being restored!
Want to help? Send coffee to tk_madmac