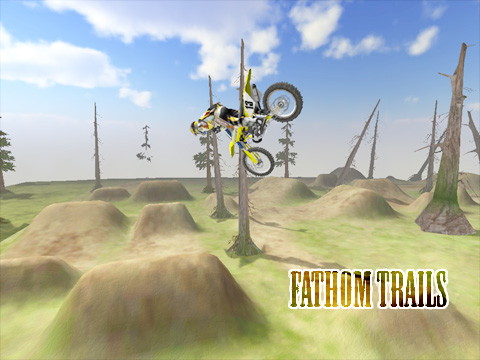 4130_BMX (Jul 19, 2006)
Well, I've had some people request I upload this even though it isn't completely finished yet.

The original Fathom Trails for MCM2 was hard to convert to MVA due to physics, but I tweaked the map, added some stuff, and got it to turn out decently.

I tossed some gigantic dead trees in there and threw on some rough textures to give it a better feel while testing it.

I started College, and just got too busy to mess with it anymore, It's still very rideable, and a lot of fun, but could be improved. I just don't see myself having the time to work on it anymore so due to request I have uploaded it here.

Pure dirt hits, theres gotta be something like 50 of em, lots of fun lines, technical, you might get angry cause you are casing/overshooting everything. Be patient.

Can't think of anything else to say, have fun riding it, leave me a comment to boost my ego, or destroy it, up to you!

Thanks for your time,

Mike.
Download for MX vs. ATV — or — Report broken link
Comments are being restored!
Want to help? Send coffee to tk_madmac