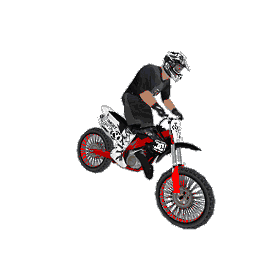 Talipee (Oct 03, 2005)
ighty fellows! im havin enuff wit this shizzle.. im not quitting tho. but i just have gotten lazy with the game. its just few new things now and then and the game is obviously dying atm. hope not.. :| well enjoy the trick if you want to. DL and REVIEW THE MOFOCKING TRICK OR DONT DL IT AT ALL.
Download for Motocross Madness 2 — or — Report broken link
Comments are being restored!
Want to help? Send coffee to tk_madmac