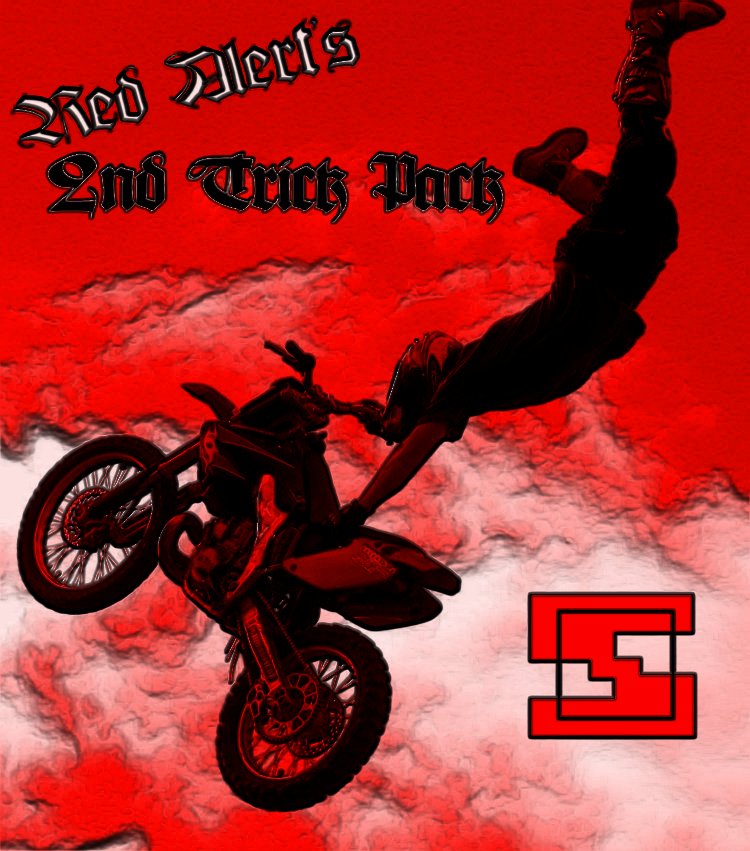 _sIcK_Red Alert (Jul 07, 2004)
This is the trick pack that i made for the fmx comp at freestylemtx.com.

airwalk-mulisha march
barhop-no handed shaolin
barkneel-holyman
barkneel alt end-heelclicker
big k-turntable 2 turntable
superman alt end-oxicutioner
cliffhanger-holygrab
cordova-ssg flip (completely new)
double can-sidewinder (redone)
hart attack-disco of death
heelclicker-pastrana replica flip
clicker alt end-no foot 2 no hand flip
saran wrap alt end-mcmetz
lazyboy-mulisha twist
nac nac-deadbody
nac nac alt end-casketcase
double can alt end-double can
saran wrap-shaolin starfish
seat grab-rocksolid indian
nothing-big superman
superman-double grab hart attack
double grab-lazyboy

Download and enjoy. : )
Don't forget to review!!!!!
Download for Motocross Madness 2 — or — Report broken link
Comments are being restored!
Want to help? Send coffee to tk_madmac