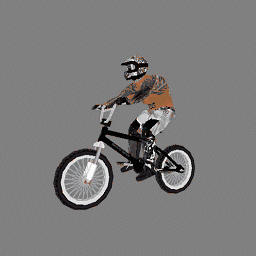 McBravo (Mar 13, 2005)
it took ma a while to tween that hand, but I'm thinking f bringing out a full BMX pack, actually only wanted to release this one with the pack, but anyway, this is what u can expect when u download that pack in about a month from now,
P.S.
leave god damned comments!!!!
Download for Motocross Madness 2 — or — Report broken link
Comments are being restored!
Want to help? Send coffee to tk_madmac