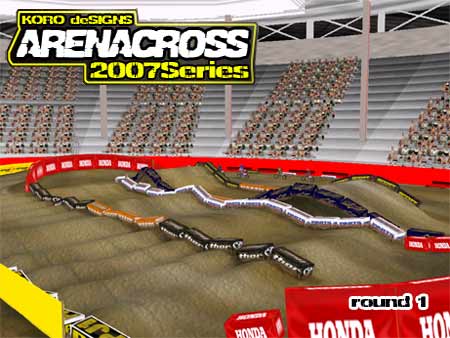 IM_A_3_STYL_R (Jun 16, 2007)
Welcome to the 2007 Arencross Series!

I got bored, so ripped this one out a few weeks back! currently making round 2 as we speak! (or type to each other on the internet)

Track requires a little bit of timing, but mostly just have fun!
_ _ _ _ _ _ _ _ _ _ _ _ _
Programs:
-Photoshop CS2
-ArmaDillo 1
-Dillo 2 (972)

Objects:
-El Diablo (bales)
-myth (Bales)
-V_Extreme (ambulance)
-Miracle (Stadium originally out of "Dew Tour Rnd1" by D-Dub + misc.)
sorry if i left anyone out...

Watch this space for the up-coming rounds!
Comment back as it helps us keep going! Good, bad feedback is always welcome!
Download for Motocross Madness 2 — or — Report broken link
Comments are being restored!
Want to help? Send coffee to tk_madmac