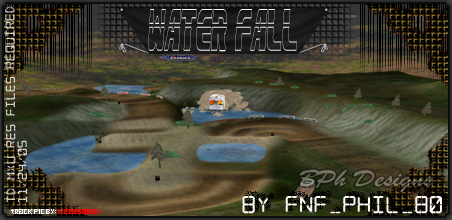 BPh_Designs (FnF_Phil_80) (Nov 24, 2005)
Hi everybody,
this is another mx creation from the Phil.

It's a winter theme, some jumps, ruts, ... and tech places. So, a motocross track ! lol.
People who likes speed will like it, it isn't a WFO.

Special thanks to Twisted Dirt for the tools, OTHG_Chris and FnF_Thuxter for the beta tests.
Dl it, race it, review it, enjoy it, don't eat it !
It's sunny today, take your bike and try it NOW !

*** You will need the TD MXU RES files to run this track. ***
Check our new Website : www.FnF-Racing.be

Phil.
Download for Motocross Madness 2 — or — Report broken link
Comments are being restored!
Want to help? Send coffee to tk_madmac