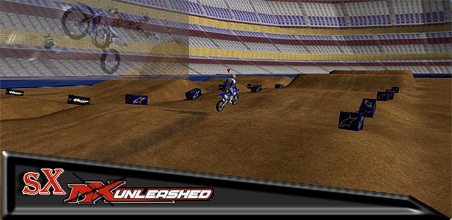 VRT_RIDEBLUE65 (May 01, 2004)
THIS IS A Supercross that has to go in NATS folders! This was my SX entry in Sky,s contest and got 2nd!! WOOHOO (sorry), Its a duble map supercross with some fun timing sections, enjoy...

Tools used...
Fingers
Wrist
Eyeballs
Photoshop
Paintshop Pro
3d Max 3.1
Pepsi

Thanks for the great objects Twist and Extreme for the stadium which inspired the dbl map layout.


Download for Motocross Madness 2 — or — Report broken link
Comments are being restored!
Want to help? Send coffee to tk_madmac