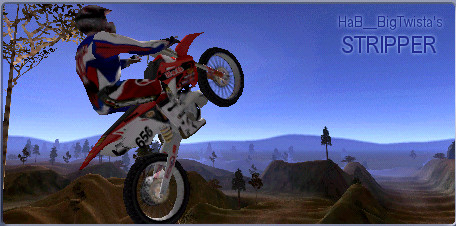 BigTwista (Oct 05, 2004)
Dang, I shoulda put another babe on one of Diablo's billboards to distract 'em! I posted a larger than life 11th place in Expert Nationals. Thanks Blue, fer lettin' me in.

Please enjoy the slot car of Nationals, "STRIPPER"

LMAO Hank aka BigTwista

FYI. The track might pull 25 on a vacumn gauge but, check out the screenpic! Loaded in it's large state for background lovers.


Download for Motocross Madness 2 — or — Report broken link
Comments are being restored!
Want to help? Send coffee to tk_madmac