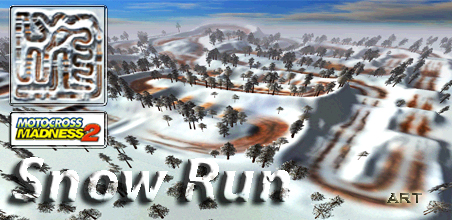 Art (Mar 14, 2008)
This circuit has a snowy-wintry scene. My sincere thanks goes to MDx_Chris774 who thoroughly beta tested it for me and gave me a useful tip with
selecting the snow texture particles.
Download and enjoy!
Download for Motocross Madness 2 — or — Report broken link
Comments are being restored!
Want to help? Send coffee to tk_madmac